Laura Teich shares the small, concrete steps you need to get you out of your comfort zone and into your focus zone
My mission for you is simple: to
bridge the gap

between where you are now and where you're going next.
While every client and organization is unique, my approach is consistent and clear. I help my clients clarify their goals, evaluate possibilities, and create actionable steps to achieve their full potential.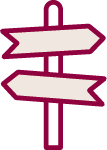 Gain direction and clarity when making the
tough choices
There's a fine line between obstacles and opportunities, and part of being a great leader is knowing when to take calculated risks.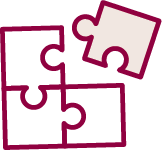 Discover the missing pieces keeping you from your
priorities
Together, we'll address that nagging "something's missing" feeling. Once we get to the root, we'll realign your priorities with a whole person approach.
Create sustainable
habits

that foster long-term change
Coaching isn't a "done for you" service – lasting results come from your own commitment. We work together to equip you with the tools you need to succeed.
I'm Laura Teich, corporate sales leader turned full-time executive and business coach.
I offer a results-driven approach for leaders to navigate change successfully while optimizing the multi-facets of their life.
Does this sound like you? You're driven, high-achieving, and successful, but you still feel your life is imbalanced: you seek both personal and professional fulfillment and the harmony of work-life integration for a more engaged, energetic life. 
As a corporate executive, I had a similar story. I excelled at leading through change, executing strategy, and achieving multi- million dollar revenue targets, while parenting as a single mother. My conflicting demands and challenges awoke me to make changes in behavior and mindset before I watched my quality of life slip away.
That's one of the key reasons I decided to become a coach full time. This pivotal decision completely altered the trajectory of my life. Making the tough call to leave the security of the corporate world paid off in more ways than I could have imagined.
Now, I support ambitious professionals who are driven, "always on" and always striving for perfection. Through impossible decisions and hidden opportunities, we create a path forward.
"Working with Laura Teich has taken my business to the next level. Not only is she an amazing coach who guides you to come to your own conclusions through insightful and thoughtful questions, she is also a brilliant consultant that can bring real life tactical expertise to anyone's business. I don't know how I functioned without Laura prior to my coaching with her. I had worked with another coach before and there is no comparison - the results I have gotten with Laura in a short period of time speaks for itself. She provides notes after each meeting and holds me accountable during the week, and she is responsive if I ever check in with her mid-week. I feel like I have a champion in my corner. I highly recommend her - she is remarkable!"
Concetta Raz, Owner, Upward On
"We always hear how the answers we are looking for are within us. Laura's coaching allowed me to mine some amazing gems within myself. In the true spirit of what professional coaching is, her keen listening skills and thought-provoking questions left no stone unturned, allowing me to get to those key a-ha moments. Through self-reflection in these conversations, I gained a better sense of my confidence and a tangible structure for approaching both professional and personal goals."
Kaeisha O'Neal, Senior Customer Success Manager
"Laura has coached me for the last quarter and has exceeded my expectations. She is patient, caring, and knowledgeable. Laura's extensive experience leads to a truly solutions-oriented, consultative approach to sales. Her actionable advice helped me double my sales numbers in six weeks. She has gone above and beyond and she continues to be a strong support in my dream of being a top performer. Even though I have only been talking with Laura for a short time, she has had a major impact on my career. Laura is an amazing coach, salesperson, and human being."
Dan Bond, Strategy & Sales Leader
"It is difficult for me to capture in a few words my experience working with Laura. I have completely transformed my personal and professional life. I am so grateful for the opportunity to have Laura be a key figure in my life, and for all I learned and experienced while working together. Laura brings such patience, energy, experience and direction, challenging me, motivating me and enabling me to succeed. I've seen a profound impact in my ability to be curious in my communication style, an impact that has allowed me to grow as an individual, engage in difficult conversations, self-advocate and self-reflect. In working with Laura, I learned to trust myself to take calculated risks, to explore and challenge myself in ways I would have not otherwise. I hope all women interested in taking on a coaching experience have the opportunity to work with an executive coach like Laura."
Elizabeth Curatolo, Account Manager, Strategic Partnerships
"I've stopped the habit of first thing in the morning going to Instagram, and instead putting on my headphones and going to the PQ app. It sets off a positive and different tone. It's like going to the gym. I've noticed a change in my parenting. I've had more patience with my kids than I have had in a long time. I feel happier and more patient overall. I've seen such a difference in my focus and ability to articulate in meetings when I do PQ reps before. And the more I do the better I feel. It's amazing the difference!"
Martha Kloko, Sr. Director Business Development
"I was working with Laura prior to PQ with professional coaching and one of my goals was to be a better leader and to improve my empathy within myself and towards others. I would often over control meetings and bully my way to a conclusion that I wanted without meaningful engagement with my peers and team. Within a few weeks, I have had co-workers and team mention to me that I was nicer, and… It felt easier to have open conversations and people were more engaged in our meetings. By being less of a controller I became more in control! Thank you, Laura!"
David Barker, Sr. Director, Innovation
"My top outcomes of working with this program of PI: I was able to maintain peace and calm more readily and I have much more compassion for myself and others. I was so surprised by how simple, direct and easy it was to incorporate this program into my life. Within a matter of weeks, I've noticed significant improvement in how I view myself and the world My relationships at work and home are already reaping the benefits. I'd tell others—try it, be open to the experience. As someone who was never able to meditate due to mind chatter, I was amazed at how much a difference even two minutes of PQ reps at a time makes."
Sally Thurston, Partner
"Using Mental Fitness techniques, I have definitely reduced levels of anxiety during stressful situations. During some of the busiest days, I walked away with an attitude of finding the positives in the day- and in a better mindset than I had in the past."
Janet Moses, SVP Finance
"Laura is the most empowering professional coach I've had. Working with Laura has helped me take back ownership of my professional and personal development. Together we've tackled some of my greatest personal roadblocks, as well as navigated professional development to improve my confidence and productivity. It's helped me to see challenges as growth opportunities that enhance my journey, and goals as exciting personal rewards. Laura has the humility to listen, and the tenacity to keep you on track with your goals when you feel like giving up. As a Strategist by trade it's been exciting to apply Strategy to myself and reap the benefits."
Marie-Claire Manson, Senior Strategist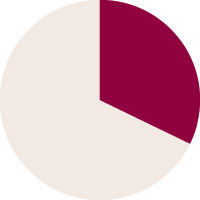 of employees believe their manager lacks
team-building

skills
Engaged teams are the biggest drivers of organizational success and neglecting those personal relationships at work is leaving money on the table.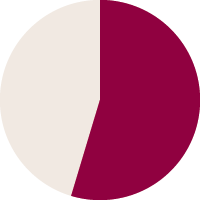 of employees believe their managers are not open to
feedback
Can you blame them? The only way to foster honest, open communication channels is to create them, and that's exactly what we'll do together.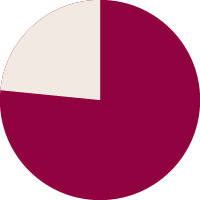 of US employees have experienced
burnout

at work
The number one sign that you need a coach is thinking that you don't have time to work with one. My goal is to make your time yours again.
You're more than an office statistic or another overworked, underwhelmed executive.
It's time for your "ah-ha" moment.
Find a package that suits your lifestyle in order to create the lifestyle that suits you.
Introductory Intensives
Coaching Session Bundles
Group coaching pods and programs
8-week Mental Fitness Bootcamp
Transform your organization from the top down to create systems that lift everyone up.
1:1 Leadership Coaching
Sales Team Coaching and Workshops
Masterminds & Coaching Circles
8-week Mental Fitness Bootcamp
Take a step towards what's next
Schedule your free 30-minute consultation call to find out how Executive + Business Coaching can help you thrive.