Your success is the ultimate investment.
Work with me

in the way that works for you
Success is not a one-size-fits-all concept, and neither is my strategy for getting you there. I take a tailor-made approach to coaching, making sure to take into account the support you need to achieve your goals. My real-world experience and action-oriented programs makes me uniquely suited to succeed as your coach. If you are looking to spark meaningful change in your daily routine and create lasting results as a leader, you're in the right place.
Is there one thing holding you back? My Introductory Session Intensives are the solution for you.
The fastest and most efficient way to face your problems head on.
Don't feel ready to jump head first into executive coaching? No problem! My Intensives are the perfect way to dip your toes in the water while exploring solutions to a specific issue. During your 2-hour intensive coaching session, you will gain perspective on your problem, receive an in-depth analysis, and together we will create a strategic action plan to best address future challenges.
1:1 Coaching Sessions are the perfect way to holistically create change for executives and business owners.
My 1:1 session bundles are tailor-made for you and your professional goals. Whether you are struggling in your current role, losing momentum at work, transitioning into a new role, or simply want to perform at a higher level, I am here to aid you in achieving your goals while keeping you accountable. During 10 sessions over a 3-month period, we will follow a 5-step process: Reassess, Reflection, Realign, Recharge, and Results.
Career transitions and advancement
Are you transitioning into a new role? Whether it's a new title or a completely new industry, allow me to help ease your transition by working with you to create an actionable plan to manage and excel through any change.
Are you looking to embrace emotional intelligence and uncover unconscious bias as a leader? Start focusing on the "we" rather than the "me" by listening to those around you, self-reflecting, and adjusting as needed to become the best leader you can be.
Practicing self awareness
Self-awareness is the key to performing at your peak. This means recognizing your strengths, weaknesses, triggers, and motivators among other characteristics. Together we will take a deeper look at yourself both as an employee and an individual.
Fostering healthy relationships inside and outside of the workplace has a great impact on your ability to perform. Gain better insights into your network and create habits and actionable steps to improve relationships with every dynamic.
You cannot separate your personal life from work, nor your work from your personal life. Instead, it is immensely important to create synergies between all areas of your life from work to family matters to personal well-being. Together, we will strike that ideal balance.
Effective time management
Time is a limited resource, and by making time management a priority, you think more clearly and work more efficiently. Together, we'll create productive habits and actionable steps towards gaining control of your daily responsibilities.
Ready to begin your coaching journey?
Meet other professional women and achieve your goals together in Women's Leadership Pods.
Groups for women who aspire to have bigger leadership roles.
Making your way up the corporate ladder looks different for women. My Women's Leadership Pods bring like-minded, ambitious women together to confidently achieve their goals. These pods operate over a 6 to 12 months, during which time we discuss various topics, tools and techniques for advancement. Sessions focus on key issues like negotiating, advocating for yourself, getting "unstuck" and eliminating self-defeating behaviors. When powerful women come together to share their experiences and provide support for one another, it creates an environment to build thriving, confident leaders.
My 8-week Mental Fitness Bootcamp will teach you how to build a positive mindset and will accelerate you into your full potential in the company of a supportive and ambitious group.
If you're physically fit, you can run a mile without physical stress. If you're mentally fit, you can handle professional and relationship challenges without mental stress.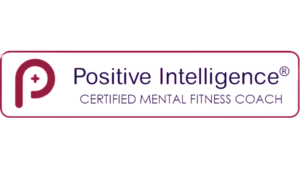 Without mental stressors like anxiety or frustration, you are happier and perform better. Following Shirzad Chamine's Positive Intelligence model, the bootcamp improves your Mental Fitness, self-awareness, self-management skills, stress management, and relationship management. Based on a combination of neuroscience and performance science, this program has proven success with over 500,000 participants globally.
The engaging, interactive process guides you and your cohort over 8 weeks, beginning with two quick assessments to determine your mental fitness.
The program is broken down into modules, allowing you to work with your busy schedule and see impactful results. Whether you are looking to create and sustain new goals, find new professional opportunities, simply think different or make new habits in and out of the workplace, this is the program for you.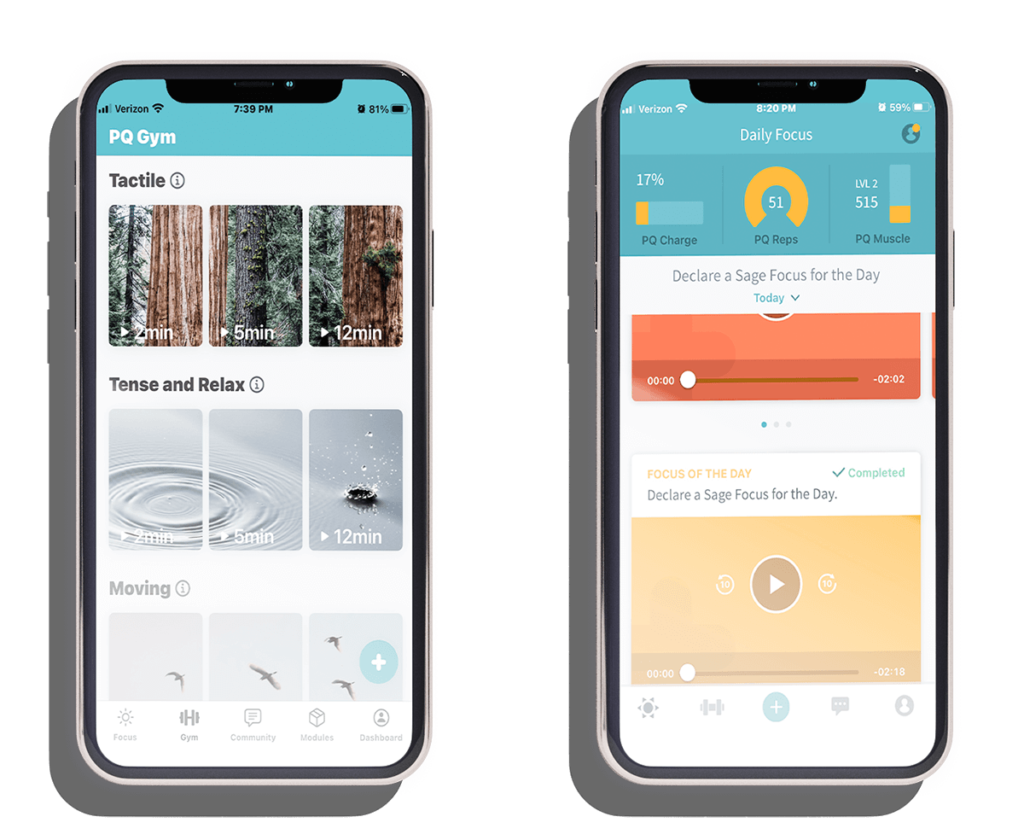 As a Certified Positive Intelligence coach, I'll prep you for success with additional support for understanding how to identify Saboteurs, and building new PQ and Sage habits.
Boost Your Self-Command Muscle
Intercept the Judge Saboteur
Intercept your Accomplice Saboteurs
Shift from Saboteur to Sage
Take Clear Headed, Laser Focused Action
"Working with Laura Teich has taken my business to the next level. Not only is she an amazing coach who guides you to come to your own conclusions through insightful and thoughtful questions, she is also a brilliant consultant that can bring real life tactical expertise to anyone's business. I don't know how I functioned without Laura prior to my coaching with her. I had worked with another coach before and there is no comparison - the results I have gotten with Laura in a short period of time speaks for itself. She provides notes after each meeting and holds me accountable during the week, and she is responsive if I ever check in with her mid-week. I feel like I have a champion in my corner. I highly recommend her - she is remarkable!"
Concetta Raz, Owner, Upward On
"We always hear how the answers we are looking for are within us. Laura's coaching allowed me to mine some amazing gems within myself. In the true spirit of what professional coaching is, her keen listening skills and thought-provoking questions left no stone unturned, allowing me to get to those key a-ha moments. Through self-reflection in these conversations, I gained a better sense of my confidence and a tangible structure for approaching both professional and personal goals."
Kaeisha O'Neal, Senior Customer Success Manager
"Laura has coached me for the last quarter and has exceeded my expectations. She is patient, caring, and knowledgeable. Laura's extensive experience leads to a truly solutions-oriented, consultative approach to sales. Her actionable advice helped me double my sales numbers in six weeks. She has gone above and beyond and she continues to be a strong support in my dream of being a top performer. Even though I have only been talking with Laura for a short time, she has had a major impact on my career. Laura is an amazing coach, salesperson, and human being."
Dan Bond, Strategy & Sales Leader
"It is difficult for me to capture in a few words my experience working with Laura. I have completely transformed my personal and professional life. I am so grateful for the opportunity to have Laura be a key figure in my life, and for all I learned and experienced while working together. Laura brings such patience, energy, experience and direction, challenging me, motivating me and enabling me to succeed. I've seen a profound impact in my ability to be curious in my communication style, an impact that has allowed me to grow as an individual, engage in difficult conversations, self-advocate and self-reflect. In working with Laura, I learned to trust myself to take calculated risks, to explore and challenge myself in ways I would have not otherwise. I hope all women interested in taking on a coaching experience have the opportunity to work with an executive coach like Laura."
Elizabeth Curatolo, Account Manager, Strategic Partnerships
"I've stopped the habit of first thing in the morning going to Instagram, and instead putting on my headphones and going to the PQ app. It sets off a positive and different tone. It's like going to the gym. I've noticed a change in my parenting. I've had more patience with my kids than I have had in a long time. I feel happier and more patient overall. I've seen such a difference in my focus and ability to articulate in meetings when I do PQ reps before. And the more I do the better I feel. It's amazing the difference!"
Martha Kloko, Sr. Director Business Development
"I was working with Laura prior to PQ with professional coaching and one of my goals was to be a better leader and to improve my empathy within myself and towards others. I would often over control meetings and bully my way to a conclusion that I wanted without meaningful engagement with my peers and team. Within a few weeks, I have had co-workers and team mention to me that I was nicer, and… It felt easier to have open conversations and people were more engaged in our meetings. By being less of a controller I became more in control! Thank you, Laura!"
David Barker, Sr. Director, Innovation
"My top outcomes of working with this program of PI: I was able to maintain peace and calm more readily and I have much more compassion for myself and others. I was so surprised by how simple, direct and easy it was to incorporate this program into my life. Within a matter of weeks, I've noticed significant improvement in how I view myself and the world My relationships at work and home are already reaping the benefits. I'd tell others—try it, be open to the experience. As someone who was never able to meditate due to mind chatter, I was amazed at how much a difference even two minutes of PQ reps at a time makes."
Sally Thurston, Partner
"Using Mental Fitness techniques, I have definitely reduced levels of anxiety during stressful situations. During some of the busiest days, I walked away with an attitude of finding the positives in the day- and in a better mindset than I had in the past."
Janet Moses, SVP Finance
"Laura is the most empowering professional coach I've had. Working with Laura has helped me take back ownership of my professional and personal development. Together we've tackled some of my greatest personal roadblocks, as well as navigated professional development to improve my confidence and productivity. It's helped me to see challenges as growth opportunities that enhance my journey, and goals as exciting personal rewards. Laura has the humility to listen, and the tenacity to keep you on track with your goals when you feel like giving up. As a Strategist by trade it's been exciting to apply Strategy to myself and reap the benefits."
Marie-Claire Manson, Senior Strategist
Allow me to help you discover the key to your personal success in just 8 weeks with
Mental Fitness Bootcamp
Success is not a one-size-fits-all concept, and neither is my strategy for getting you there. I take a tailor-made approach to coaching, making sure to take into account the support you need to achieve your goals. My real-world experience and action-oriented programs makes me uniquely suited to succeed as your coach. If you are looking to spark meaningful change in your daily routine and create lasting results as a leader, you're in the right place.
Understanding the root is the key to impacting the result. Assessments give you the insight to build a roadmap towards your goals.
Hogan Leadership Assessments (HPI, HDS, MVPI)
These predict the highest level of validity in assessing your workplace performance.
Analysis utilizing your personality insights to improve your leadership and performance.
Forecast Series for Leaders for personal and professional development:

HPI- Identifies your key strengths and competencies as a leader
HDS- Uncovers your reactions under stress and blind spots that may impact your reputation and undermine your success
MVPI- Creates clarity of your values, motivation, and environments where you flourish

Includes coaching debrief and a personal developmental plan
Forbes Coaches Council recommends Hogan as one on the top personality assessments for Executives.
The Energy Leadership Index (ELI)
Look honestly at your leadership, capabilities, perceptions, attitudes and behaviors.
An attitudinal assessment with a unique lens on self-awareness and emotional intelligence for new insights on your behaviors and impact on others.
Captures how you "show up", perceive and approach work and life. Do you see more challenges or opportunities?
Receive (3) measurements evaluating your behaviors and situational reactions. Scores based on normal day to day activities, under stressful and as an average.
Includes 1-hour Coaching Debrief for growth & developmental planning.
Take your life from "fine" to "fantastic" and re-write the rules you want to live and lead with motivation and inspiration.
Forbes Coaches Council recommends the Energy Leadership Index as one of top assessments for Executives.
Learn more about me and how my unique style of coaching gives you the clarity and motivation you need to succeed during a 1:1 consultation call.
Schedule your free 30-minute consultation call to find out how Executive + Business Coaching can help you thrive.