Organizational growth doesn't happen by chance; it happens with change. Step into tomorrow confidently.
Transformation is a
people-first

initiative, and my programs are designed with your priorities in mind
My goal is simple: I want to help leaders embrace change that will leave them feeling more balanced, impactful, and connected to those around them. Too many managers and leaders are left with blind spots keeping them from reaching their full potential and developing their team. I am passionate about self-awareness, setting a developmental roadmap, and driving positive changes.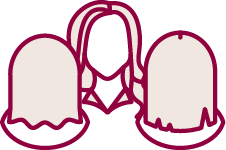 Masterminds & Coaching Circles
This program offers peer accountability, business & personal development skills, and the opportunity to think "big picture." Navigate change with accountability and support from a tailor-made coaching circle. One of my most popular groups is the Women's Leadership Pod, a coaching circle that brings ambitious, professional women together.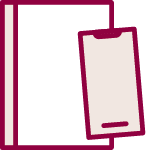 8-Week Mental Fitness Bootcamp
My signature program brings together a group of individuals or pre-existing teams eager to perform at their peak, maintain stronger relationships and become more positive. Through an interactive process and structured schedule, build momentum, stay on track, identify roadblocks and learn techniques to support innovation and help face challenges with confidence and resilience.
1:1 Leadership Coaching prepares leaders to helm successful teams, navigate change and take calculated risks with confidence.
Develop the tools needed to successfully lead any team.
Over 10 tailor-made coaching sessions, I work with leaders at organizations to strategize and level up by addressing challenges through a 5-step process: Reassess, Reflection, Realign, Recharge, and Results.
Curious about my signature 5-step process that my clients rave about? Learn more about me.
My Leadership Team Workshops are designed to help employees and leaders reach their full potential.
These workshops help leaders and teams thrive by creating strategic, actionable plans so that organizations can be as productive and balanced as possible. My workshops can cover a range of topics designed to strengthen foundational skills and strengthen leadership overall.
For eager leaders who are ready to learn what it takes to be an effective leader, we explore personality and natural leadership styles, emotional intelligence, time management and communication skills.
Conscious Leadership Accelerator
For more seasoned leaders who aspire to be more agile, together we focus on communication skills like having difficult conversations, negotiating, and creating an environment that fosters honest team feedback.
Leading in the Post-Pandemic World
Manage transition and change and focus on how we engage effectively in a now virtual world. Together with organizational leaders, we create actionable plans to manage stress and build upon the psychological safety and overall well-being of their teams.
Productivity + Leadership Workshop
Focus on the skills, mindset and processes needed to stay on track with your end goals. We discuss actionable steps to beat procrastination, be a more conscious leader when conflict arises, maintain positive energy, and take calculated risks.
Intentional Work Life Integration Planning
Leaders learn time management tactics that allow them to be present and energized. Work-life balance is not realistic, but what is attainable is work-life integration. I enable leaders to work smarter and ensure that their time is meaningfully spent both inside and outside of the workplace.
The New Sales and Strategy Toolkit
Focus on developing a positive sales mindset and client focused approach. Build an enterprise wide strategy and relationship plan critical to long term success. Walk away with a sales strategy toolkit to achieve even the loftiest goals.
Let's plan a workshop that works for your organization!
My Sales Team Workshops will elevate skill sets that make a great salesperson and help advance team and organizational goals.
For anyone looking to address sales with more confidence.
Results happen when you combine sales methodologies with shifting your mindset. It takes consistency and accountability to become a trusted advisor. The processes we build keep sales leaders and their teams on track through the multiple phases of the sales cycle. Workshops focus on business relationships and communication, problem solving, negotiating, objection handling and closing. Participants work to become the most authentic and successful sales contributor they can be. Through assessment, re-education of the sales process and mindset adjustment, I will help arm beginners and veterans alike with the tools for success.
My 8-week Mental Fitness Bootcamp teaches participants how to build a positive mindset and accelerates them into their full potential alongside a supportive and ambitious group.
If you're physically fit, you can run a mile without physical stress. If you're mentally fit, you can handle professional and relationship challenges without mental stress.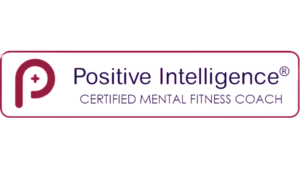 The engaging, interactive process guides like-minded cohorts over 8 weeks, beginning with two quick assessments to determine mental fitness. The program is broken down into modules, honoring busy schedules to produce impactful results. Whether looking to create and sustain new goals, find new professional opportunities, simply think differently or make new habits in and out of the workplace, this is the program to do it.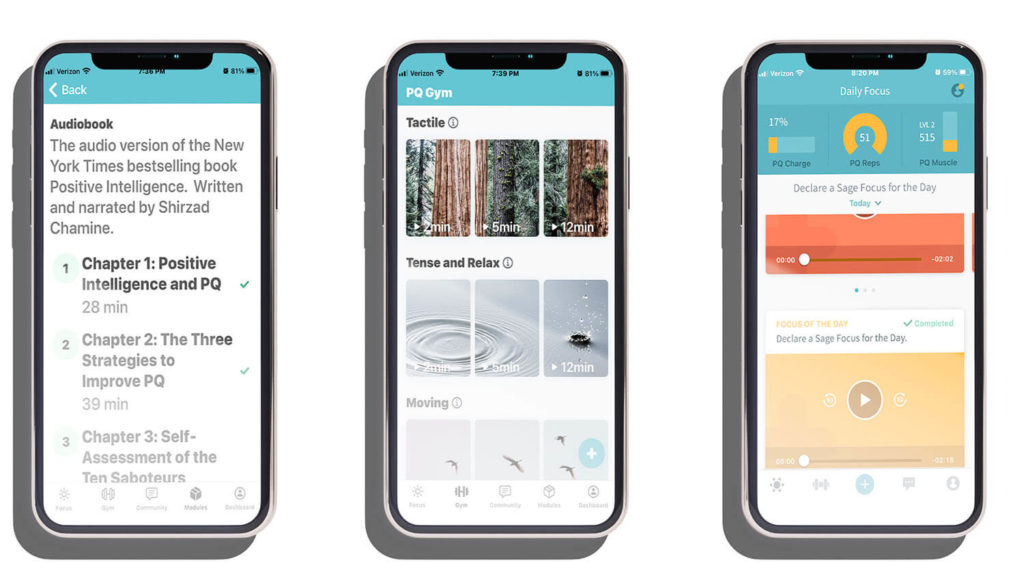 The 8-week Mental Fitness Bootcamp is the catalyst for personal and organizational change.
Mental Fitness Bootcamp is truly for everyone from the executive level to the new recruit. Participants improve their level of mental fitness and their team's level of potential, while meeting challenges with openness and innovation.
Following best-selling author Shirzad Chamine's Positive Intelligence model, the bootcamp aims to improve Mental Fitness self-awareness, self-management skills, social awareness, and relationship management. Based on a combination of neuroscience and performance science, this bootcamp will help with both personal and professional development.
The 8-week program incorporates two initial assessments, interactive group work, weekly videos by Shirzad Chamine and daily app practices. This engaging program will help leaders and their teams define and sustain new goals, embrace new ways of thinking, and create new habits in and out of the workplace.
Improvements in these competencies utilizing PQ lead to substantial results: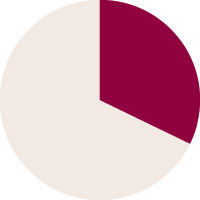 At MetLife, trained salespeople
outsold

the control group by 37%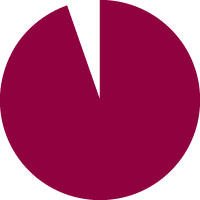 Motorola recorded improved
productivity

in 93% of trained employees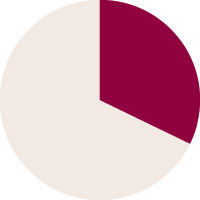 In a UK restaurant group, higher PQ resulted in 34% greater
profit growth
At Sanofi-Aventis Pharmaceutical, the average salesperson with improved competency sold $55,200 more per month
At L'Oreal, strength in these competencies resulted in $91,370 increase per salesperson
At CIBC, strength in these competencies account for 32% of booked sales and 71% of pipeline sales
Your organization's success story is just 8 weeks away
Masterminds and Coaching Circles are for ambitious leaders who want to confidently navigate change.
Get the support and accountability you need to succeed.
My Masterminds and Coaching Circles empower leaders to come together and discover ways to succeed while keeping one another accountable. These pods operate over a 12-month period, meeting once a month to talk about different relevant subjects, tools and techniques. These circles can be tailor-made for any group, for example, one of my most popular circles is the Women's Leadership Pod, a circle that focuses on bringing like-minded executive women together in order to develop skills to confidently achieve their goals.
Understanding the root is the key to impacting the result. Assessments give you the insight to build a roadmap towards your goals.
Hogan Leadership Assessments (HPI, HDS, MVPI)
The HPI, HDS, and the MVPI predict the highest level of validity in assessing workplace performance.
Analysis utilizing personality insights for improving current and future leader's performance.
Forecast series for leadership development, succession planning, team building, performance, and recruitment selection:

HPI- Identifies leaders strengths and competencies
HDS- Uncovers leaders' reactions under stress and blind spots that impact reputation and could undermine success
MVPI- Creates clarity to values, motivation, and environments where leaders flourish

Hogan Leadership Focus assessments ideal for junior level employees
Forbes Coaches Council recommends Hogan as one on the top personality assessments for Executives.
The Energy Leadership Index (ELI)
Look honestly at your leadership, capabilities, perceptions, attitudes and behaviors for executives and teams.
An attitudinal assessment with a unique lens on self-awareness and emotional intelligence.
Captures how leaders and teams "show up" and how they perceive and approach work and life.
Available for high potential leaders, leaders, teams and 360 assessments.
Receive (3) key measurements of leadership behaviors and reactions: Scores based on normal day to day activities, under stressful and as an average.
Includes 1-hour Coaching Debrief and in-depth reporting & planning.
Take your teams from "fine" to "fantastic" and equip your leaders to inspire and motivate.
Forbes Coaches Council recommends the Energy Leadership Index as one of top assessments for Executives.
"Working with Laura Teich has taken my business to the next level. Not only is she an amazing coach who guides you to come to your own conclusions through insightful and thoughtful questions, she is also a brilliant consultant that can bring real life tactical expertise to anyone's business. I don't know how I functioned without Laura prior to my coaching with her. I had worked with another coach before and there is no comparison - the results I have gotten with Laura in a short period of time speaks for itself. She provides notes after each meeting and holds me accountable during the week, and she is responsive if I ever check in with her mid-week. I feel like I have a champion in my corner. I highly recommend her - she is remarkable!"
Concetta Raz, Owner, Upward On
"We always hear how the answers we are looking for are within us. Laura's coaching allowed me to mine some amazing gems within myself. In the true spirit of what professional coaching is, her keen listening skills and thought-provoking questions left no stone unturned, allowing me to get to those key a-ha moments. Through self-reflection in these conversations, I gained a better sense of my confidence and a tangible structure for approaching both professional and personal goals."
Kaeisha O'Neal, Senior Customer Success Manager
"Laura has coached me for the last quarter and has exceeded my expectations. She is patient, caring, and knowledgeable. Laura's extensive experience leads to a truly solutions-oriented, consultative approach to sales. Her actionable advice helped me double my sales numbers in six weeks. She has gone above and beyond and she continues to be a strong support in my dream of being a top performer. Even though I have only been talking with Laura for a short time, she has had a major impact on my career. Laura is an amazing coach, salesperson, and human being."
Dan Bond, Strategy & Sales Leader
"It is difficult for me to capture in a few words my experience working with Laura. I have completely transformed my personal and professional life. I am so grateful for the opportunity to have Laura be a key figure in my life, and for all I learned and experienced while working together. Laura brings such patience, energy, experience and direction, challenging me, motivating me and enabling me to succeed. I've seen a profound impact in my ability to be curious in my communication style, an impact that has allowed me to grow as an individual, engage in difficult conversations, self-advocate and self-reflect. In working with Laura, I learned to trust myself to take calculated risks, to explore and challenge myself in ways I would have not otherwise. I hope all women interested in taking on a coaching experience have the opportunity to work with an executive coach like Laura."
Elizabeth Curatolo, Account Manager, Strategic Partnerships
"I've stopped the habit of first thing in the morning going to Instagram, and instead putting on my headphones and going to the PQ app. It sets off a positive and different tone. It's like going to the gym. I've noticed a change in my parenting. I've had more patience with my kids than I have had in a long time. I feel happier and more patient overall. I've seen such a difference in my focus and ability to articulate in meetings when I do PQ reps before. And the more I do the better I feel. It's amazing the difference!"
Martha Kloko, Sr. Director Business Development
"I was working with Laura prior to PQ with professional coaching and one of my goals was to be a better leader and to improve my empathy within myself and towards others. I would often over control meetings and bully my way to a conclusion that I wanted without meaningful engagement with my peers and team. Within a few weeks, I have had co-workers and team mention to me that I was nicer, and… It felt easier to have open conversations and people were more engaged in our meetings. By being less of a controller I became more in control! Thank you, Laura!"
David Barker, Sr. Director, Innovation
"My top outcomes of working with this program of PI: I was able to maintain peace and calm more readily and I have much more compassion for myself and others. I was so surprised by how simple, direct and easy it was to incorporate this program into my life. Within a matter of weeks, I've noticed significant improvement in how I view myself and the world My relationships at work and home are already reaping the benefits. I'd tell others—try it, be open to the experience. As someone who was never able to meditate due to mind chatter, I was amazed at how much a difference even two minutes of PQ reps at a time makes."
Sally Thurston, Partner
"Using Mental Fitness techniques, I have definitely reduced levels of anxiety during stressful situations. During some of the busiest days, I walked away with an attitude of finding the positives in the day- and in a better mindset than I had in the past."
Janet Moses, SVP Finance
"Laura is the most empowering professional coach I've had. Working with Laura has helped me take back ownership of my professional and personal development. Together we've tackled some of my greatest personal roadblocks, as well as navigated professional development to improve my confidence and productivity. It's helped me to see challenges as growth opportunities that enhance my journey, and goals as exciting personal rewards. Laura has the humility to listen, and the tenacity to keep you on track with your goals when you feel like giving up. As a Strategist by trade it's been exciting to apply Strategy to myself and reap the benefits."
Marie-Claire Manson, Senior Strategist
Learn more about me and how my unique style of coaching gives leaders the clarity and motivation needed to succeed during a 1:1 consultation call.
Schedule your free 30-minute consultation call to find out how Executive + Performance Coaching can help your organization thrive.